Summer has arrived in Oklahoma, borne upon merciless winds, hammering storms, and a solar fury unleashed way too soon.  And yet we've ventured forth into the dizzying heat and found stories and poems that shimmer like mirages just shy of the horizon! And yet the reward of these mirages is attainable, if you only proceed . . .
Fiction Contents
THE DOME OF FLORENCE PART II, by Richard Marsden
The Inquisition-era adventures of Mahir and Filippo versus the sinister Prelate Dominus conclude in the second installment of HFQ's first-ever novella.  If you missed the first part of The Dome of Florence, you can check it out here.
DEMON-FANG, by R. Michael Burns
The samurai Hokagé returns in this follow-up to HFQ Issue 3's incredible Shadows from Firelight.  And if you haven't yet read Shadows, go ahead and read this tale first; it's very nearly a double-edged origin story — for both Hokagé and his sword, Demon-Fang.
OF CASTING PITS AND CAUSTIC SALTS, by Scott H. Andrews
Swords and sorcery, cloak and dagger, AND giant insects . . . what's not to love?  One more mission and Turusha can leave behind a life of espionage — that is, if everything goes as she planned.
Poetry Contents
FRAGMENT THIRTY-SEVEN, by Robert Shmigelsky
Oh, if you only knew then what you know now . . .
CONFRONTING THE DEMON OF HIDDEN THINGS, by David Sklar
Three adventurers, three weapons, one outcome. And plenty left for you to ponder after the poem has ended! With this offering David enters rare air here at HFQ, becoming only the second poet we've published more than once. We encourage you to check out HFQ Issue 8 to read his previous work.
Art
COMMANDING DRAGONS comes to us by the multiple talents of Bill Bricker.  He's been working as a classically trained artist/illustrator since the 80's.  He's hit the high points with such powerhouses as TSR, WhiteWolf, Silver Griffin and a host of others.  As the pen and paper market began to shrink in the 1990's he turned his efforts to graphic design and began the long process of retraining as a digital artist.  His artwork has appeared recently at Mythic Entertainment and the Sci-Fi Network.
You can learn more about Bill and his work here.
Happenings
In addition to editing and writing, Adrian Simmons is a partner in a game company — behold the first effort of VicTim games:  the fantasy sports game ScrumBrawl!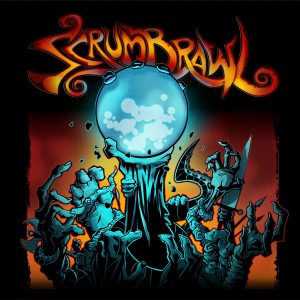 Control fantastic creatures! Vie for supremacy within the Arena!  Horde those points by sinking orbs into the portals or demolishing your opponents!  One hundred cards, fifty creatures, multiple orbs, instant events, alter realities, dice, fashion tips! Dip your orbs  in it!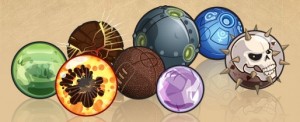 Observant readers may note some similarities between ScrumBrawl artwork and the awesome art adorning HFQ's t-shirt.  If so, you made your observation role — Jason Brodmerkel does double-duty artwork on both.
And speaking of, surely you want to be wearing a lucky shirt when playing ScrumBrawl (or whatever your game of choice might be), and we can totally fill that order!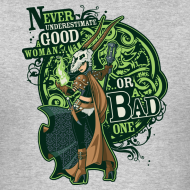 Do you still hunger for more action?  Perhaps you need something to see you through the rest of the quarter until you can get another HFQ fix?  You can get it from Rogue Blades Entertainment's ROAR OF THE CROWD anthology, featuring a story by Adrian Simmons.  Duels and whisky and moral ambiguity mix it up on the gravely shores of Luhinmov Ford.
Last but certainly not least, it is with mixed emotions that we announce HFQ's temporary closure to fiction submissions. The demands of our day-jobs are requiring more and more of our after-hours schedule and, as writers ourselves, we feel that our turn-around time for submissions is already beyond the acceptable limit.  We are still open to poetry submissions, however.  In fact, we are one of the top paying poetry markets in the US ofA!
Updated details about our submissions policy can be found at our submissions page.
Till next time, thanks for stopping by!